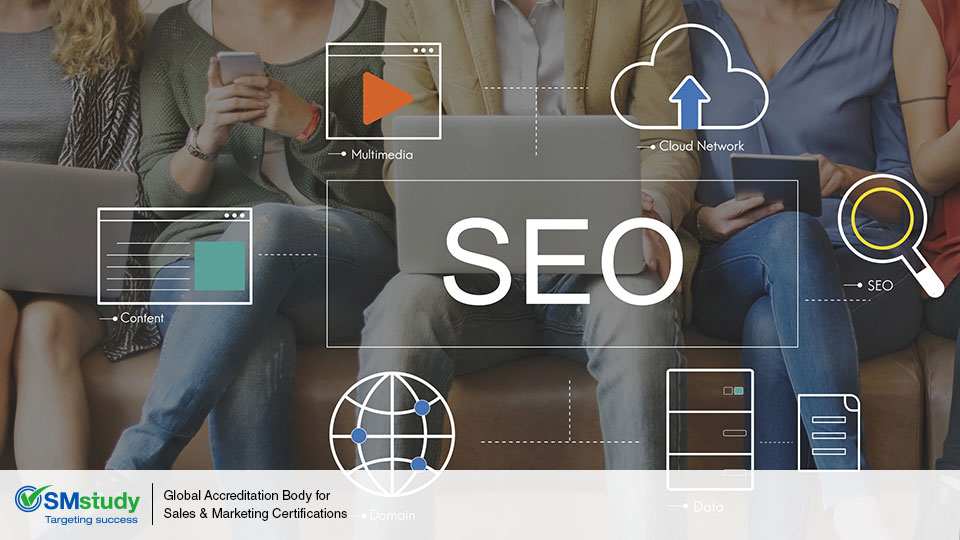 The Internet has become the primary source of information for the majority of consumers. Keywords and phrases are typed into a search engine on a computer or mobile device, and a vast volume of related content is presented to the consumer.
Once the results are displayed (in order), the user can click on any of the displayed links to visit any particular website or web page for the information needed.
Search Engine Optimization involves a number of activities and initiatives that businesses can implement to achieve high search engine rankings. Such activities address both on-page and off-page ranking factors that can affect a website's or web page's search engine rankings for specific search terms, resulting in a high placement in a search engine's "organic," or "natural," or "unpaid" search results.
On-Page Optimization refers to the optimization activities performed on the website itself. Some of the common on-page optimization tasks include the following:
Creation of Unique, Accurate Page Titles—Having proper title tags for each web page in a website is very important. A title tag describes the topic of a particular page to web page visitors and search engine crawlers. For example, Google typically displays the first fifty to sixty characters of a title tag. At least 95 percent of titles less than fifty-five characters will be displayed properly to the users.
Creation of Proper Meta Tag Descriptions—Meta descriptions are HTML attributes that provide concise explanations of the contents of web pages. Meta tags give search engines a summary of what the page is about. Search engines usually use the meta description as the displayed description for the pages.
Optimization of URLs—A URL, or uniform resource locator, is a web address. Both search engines and users prefer websites with consistent, easy-to-read URLs. The URL of a webpage should be relevant, compelling, and accurate from an SEO perspective. It should be descriptive and brief. A visitor who only sees the URL should have a reasonable understanding of what he or she can expect to see on the page.
Ease of Navigation—A logically structured website is important for search engines. Easy navigation not only helps visitors find the relevant content, but also helps search engines understand what content is important.
Optimization of Content—Good quality content is the most important factor in website optimization. This influences the overall SEO of a website more than any other factor. The content should contain important keywords but avoid artificially stuffing the content with keywords. This practice negatively affects the reputation of the website. The content should be created primarily for the users—not the search engines.
Anchor text—The clickable text that appears when a hyperlink is displayed as a result of a search or is visible on a referring website is the anchor text. Anchor text containing relevant keywords improves the ranking of a web page and informs the user of the link's relevance.
Optimization of Images and Videos—Search engines cannot read the content of an image or video. Therefore, the filename of this content is very important. Rather than having a generic filename—such as image001 or video_123—the filename should be a description of the image or video content. Keywords should be used; however, the filename should be relevant and as short as possible.
Use of Heading Tags—A site containing proper H1, H2, and H3 tags is likely to rank better than a similar site without heading tags. The H1 tag is the most important tag and should contain a relevant keyword. Excessive use of heading tags should be avoided. They need to be relevant to the content and make sense to the user.
Use of robots.txt—A robot file instructs a search engine spider whether or not it can access a page. Most websites contain pages that the owner does not want the search engine spider to index in its database; therefore, those pages are not displayed to users. Using robots.txt file can prevent a search engine spider from crawling through a website.
Creation of Mobile Site—Having a mobile site and informing search engines about the site are very important. The number of people visiting a website through mobile devices and other web-enabled devices is increasing. When a separate website for mobile devices is created, search engines should be notified. A mobile site should be submitted to search engines manually, so it can be indexed accurately. There should be correct redirection of users when a site is accessed using a mobile device.
Studies suggest that when using search engines, most people do not go beyond the listings mentioned on the first couple of pages of the search engine results list. It has been noted that 90 percent of all users do not look past the first thirty results. This means a high-ranking website has a much higher probability of getting traffic from search engines than a lower ranking website.
The article has originally been posted at https://www.smstudy.com/freeresources/articles
SMstudy is the global accreditation body for Sales and Marketing certifications. For more details visit https://www.smstudy.com
Important links:
Visit https://www.smstudy.com/dmbokguide/download-dmbok-guide to download the Digital Marketing Body of Knowledge for free
Visit https://www.smstudy.com/certification/digital-marketing-associate for free Digital Marketing Associate certification and course