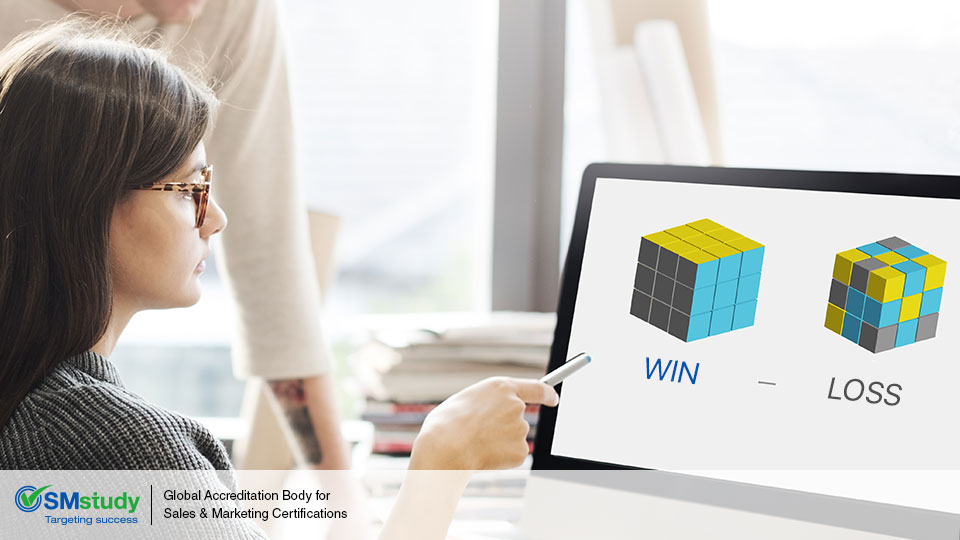 A sales value proposition clearly communicates how a company's offering can help a customer achieve better results. It presents measurable business outcomes and helps decision makers understand how the use of a particular product or service will help them. A sales value proposition should convey the following:
Product features
Product benefits relevant to the selected target segment
Business outcomes for a selected target segment
Customer win-loss analysis is a process of understanding why sales opportunities are either won or lost. A careful win-loss analysis is a cost-effective and efficient tool to understand how customers perceive value.
The process for win-loss analysis starts after a sales opportunity has been won or lost. Meetings are held with important stakeholders, including the sales, product, account management, and customer service team members. After this meeting, the win-loss analysis interviewer must know the details of how the lead was generated, the events that took place during the sales process, and the product or products discussed. Customer interviews also need to be scheduled immediately after the opportunity has been won or lost to ensure maximum recall from customers about their experience in the sales process.
Customer feedback may be collected regarding customer perception in the following areas:
Performance of the corporate sales team
Quality of marketing materials
Sales process
Product features
Comparison with competition
Pricing
While a win-loss analysis may not possibly solve issues, it will help you understand how your customers or prospects evaluated your product, sales process or marketing practices. A win-loss analysis conducted for an opportunity that was not successful is especially useful. It not only helps you identify issues, but also conveys to the prospect about the importance you ascribe to each sales opportunity. It also offers you a chance to be considered as the next best option for the prospect and increases your chances of the converting the deal given a second opportunity.
Visit www.smstudy.com to learn more ways to understand and create your sales value proposition.